Days Are Fast Here
...Or am I just Jet Lagged?
Days are fast here...maybe because I'm jet lagged? Night after night, my husband and I wake up at 3am ready to start the day, but by the afternoon we're ready to go night-night.
The city hustles at sunrise, but by 4pm the sun is already setting. Annoying, I know. Especially because I can't seem to get my bearings until 3 pm due to this jet lag. It gets dark early, and stays dark for a long time. I haven't explored more than a few block from my new swanky apartment in district 3, but hey, it's only been 4 days.
Side note: I'm loving the fact that I get to say I live in a district. You know I read the entire series of the Hunger Games, right? Well I did, and I loved it. I even visited the set as a birthday present to myself last year on my solo trip from Charlotte to Asheville, NC.
And a tangent to that side note: My cousin-in-law sat next to J-Law at a restaurant the first night I moved to Budapest. It's a sign that I'm meant to be here. Check out the selfie I dared him to take.
Anyway, the days are fast. But hey, I just went through a whirlwind lifestyle change and moved overseas. Last week I lived in America, and now I'm blogging in my cute new flat. Oh, I like saying that too! I have a ton to be grateful for. My neighborhood comes with everything I need. From the farmers market, the baker, Vapiono's (the Italian restaurant version of Tender greens) and my local coffee shop. Plus, I'm only a block from Kolosy Ter., which is the cutest square on the Buda side of Budapest!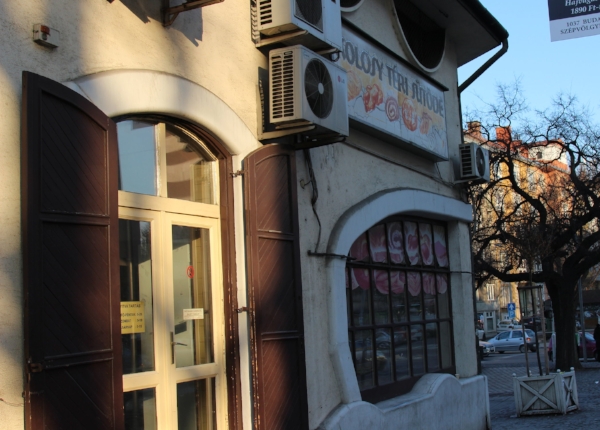 I'm moving slow and the days are moving fast, but once I get my stride I'm going to take over this city.
Here's to getting my act together.
#BGIB